WHAT YOU'LL NEED
3 Big Balls of Bernat Blanket Yarn
Size L (8.00mm) Crochet Hook
1 32oz Bag of Fiberfill (I used nearly the whole bag)
Yarn Needle 
STITCHES USED 
Ch - chain
Sc - single crochet
Slst - slip stitch
St(s) - stitch(es)
Dc - double crochet
Puff - Make 4 dc in the same stitch. Drop last loop off hook. Place hook through first dc made. Pick up last loop that was dropped and pull that loop through first dc stitch that's on hook. 
FINISHED MEASUREMENTS 
18" x 18" 
LET'S GET STARTED! 
Ch 46. 
Row 1:  Sc in the 2nd ch from the hook an in each ch across. Turn. 
Row 2: Ch 1. Sc in the first st. Puff in the next st. *Sc in the next st. Puff in the next st.** Repeat from * across. Turn.  
Rows 3-5: Ch 1. Sc in every st across. Turn.
Rows 4-40: Repeat rows 2-5 nine times.
Row 41: Repeat row 2 once more. 
Row 42: Ch 1. Sc in every st across. Fasten off. Weave in ends.
MAKE ANOTHER PIECE EXACTLY THE SAME WAY. 
PILLOW ASSEMBLY
With right side facing OUT, hold the two pieces evenly together. 
Join yarn and single crochet through both pieces of fabric all the way around. 
Place 3 single crochets in each corner. 
Single crochet in the end of every row. 
When you are half way down with the last side stuff the pillow. Single crochet some more until you have about 10 sts left and stuff the last corner some more. 
Join with a slst when you are finished and fasten off. Weave in the last end.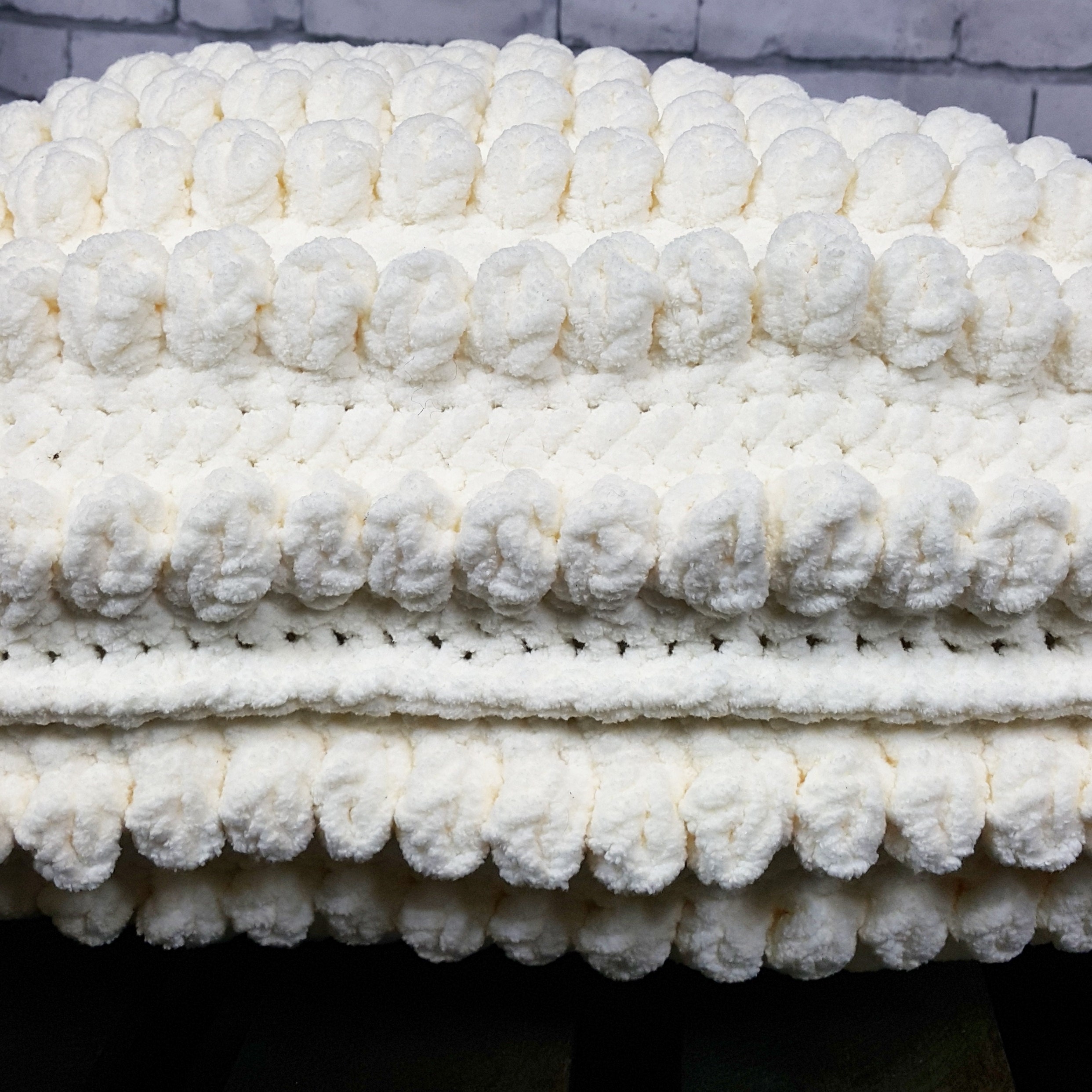 This picture shows how the seam simply appear on the outside of the pillow. 
 I do not advertise at all on my free patterns, if you feel so inclined to leave a small donation, that would mean everything to me! Donations can be sent to: