First of all, let me just say that I'm so happy you're here to check out one of my patterns!!! Secondly, I usually do include helpful tutorial photo, but given that this pattern is so ridiculously easy, I didn't include any. If you have any trouble though, please feel free to email me.  Now, onto the fun stuff!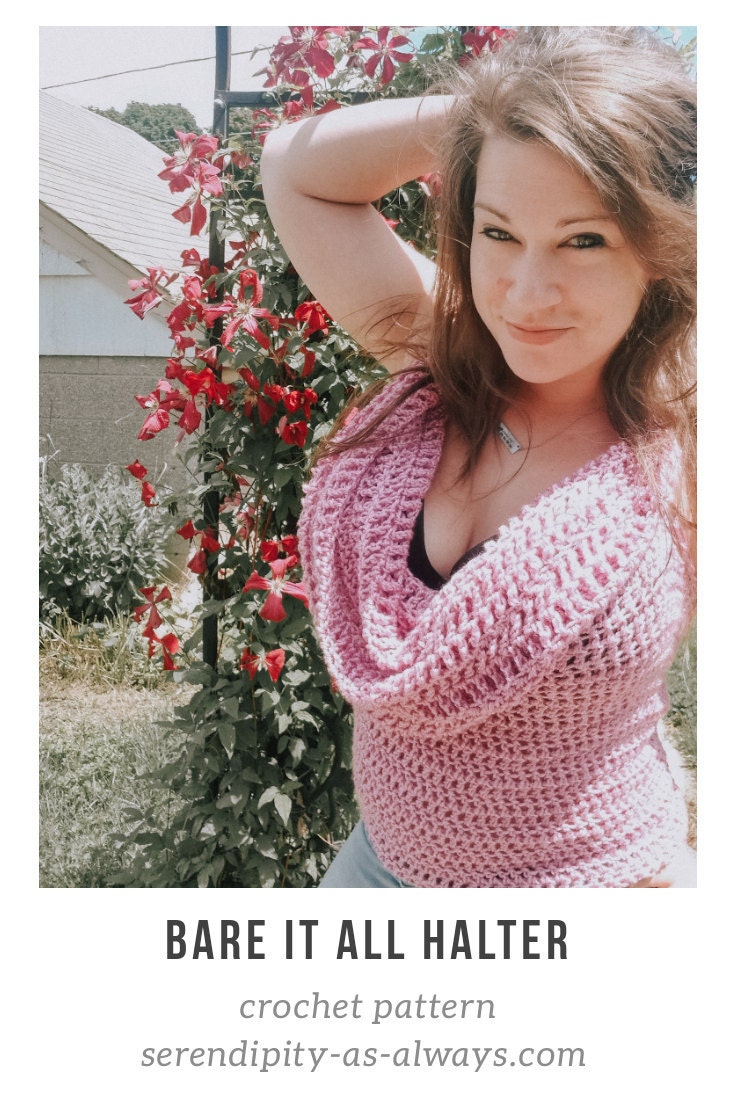 MATERIALS   
2 Skeins of Yarn Bee Soft and Sleek or 440(490,540,590) Yards of a Similar Worsted Weight Yarn 
Size J (6.00mm) Crochet Hook 
Yarn Needle for Weaving in Ends 
TERMS  
Fdc - foundation double crochet  
Ch - chain  
Dc - double crochet  
Tr - treble crochet  
St(s) - stitch(es) 
Slst - slip stitch    
GAUGE  
12 dc × 6 rows = 4"    
FINISHED MEASUREMENTS (in inches)     
To Fit Bust - 32-34(36-38, 40-42, 44-46)
To Fit Waist - 24-26(28-30, 32-34, 36-38)
Finished Width - 15(16, 17. 18)
Finished Torso Length - 16(16, 16, 16)
Finished Bust Length - 14(14, 16, 16)
NOTES   
This top is worked from the bottom up in one piece
There are four sizes to this pattern: Small, Medium, Large, and XL 
Follow the numbers in parentheses for the larger sizes: S(M,L,XL) 
The ch 2 at the beginning of a round does NOT count as a stitch 
The ch 4 at the beginning of  a row DOES count as a tr 
Turning at the end of each round on the Torso ensures that your join seam stays nice and straight - this join seam will run down the side of your top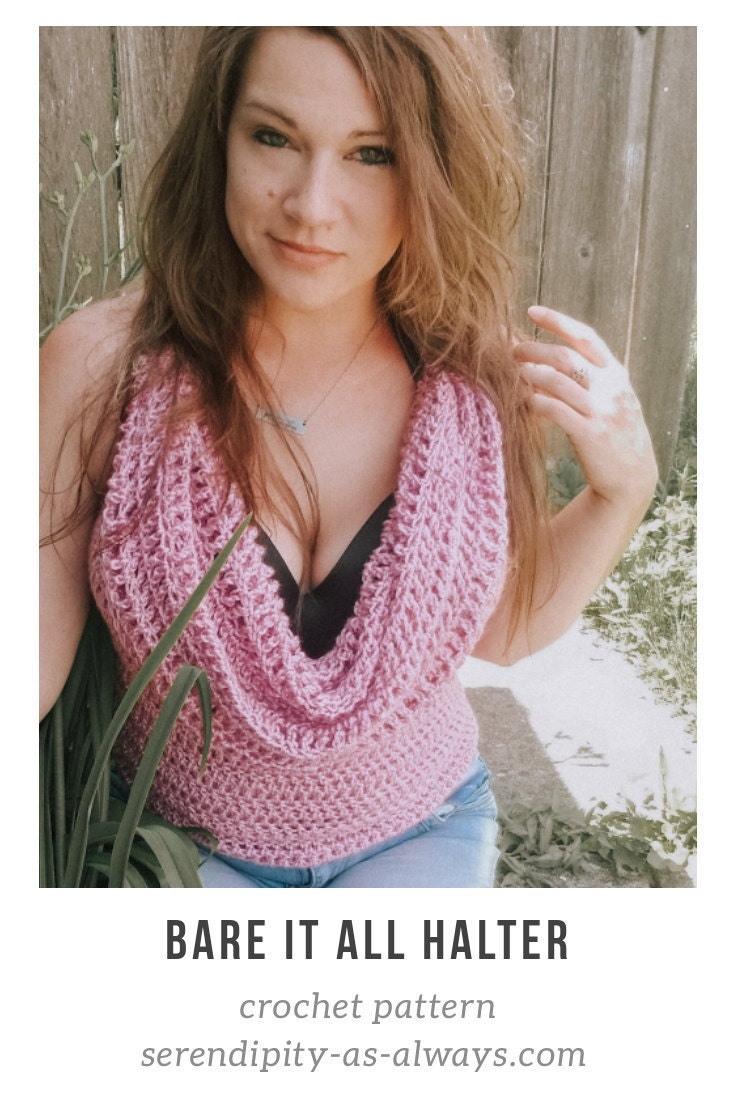 TORSO 
Round 1: Fdc 78(84,90,96). Join with a slst to first fdc. Turn.    
Round 2:  Ch 2 and dc in the first st. Dc in every st around. Join with a slst to first dc. Turn.    
Rounds 3-25: Repeat round 2 twenty-three more times.  
Note: if you want more length you can add as many rounds as you want here   CONTINUE TO BUST WITHOUT FASTENING OFF.     
BUST 
Row 1: Ch 4. Tr in the next 38(41,44,47) sts. Turn (leaving the remaining sts unworked).   
Row 2: Ch 4 and tr in the same st. Tr in each st up to the last st. 2 tr in the last st. Turn.    
Rows 3-14(14,16,16): Repeat row 2 twelve(twelve,fourteen,fourteen) more times.  Note: Each row will increase by 2 sts.    
FASTEN OFF AND WEAVE IN ENDS. CONTINUE TO REMOVABLE STRAPS.    
REMOVABLE STRAPS X2 
Ch 100. Slst in the 5th ch from hook and in each ch across. Fasten off and knot off end.      
ATTACHING REMOVABLE STRAPS  
Attach straps to beginning and ending sts of row 2(2,3,3) of Bust section
Weave strap in and out end the of each row until you reach the top - row 14(14,16,16)
Pull to cinch 
Note: feel free to play with the placement of your straps. This part is fun because it affects the way your top drapes and can give it a diffent look depending on where you place them. The higher up you place your straps, the lower your top will drape in the front.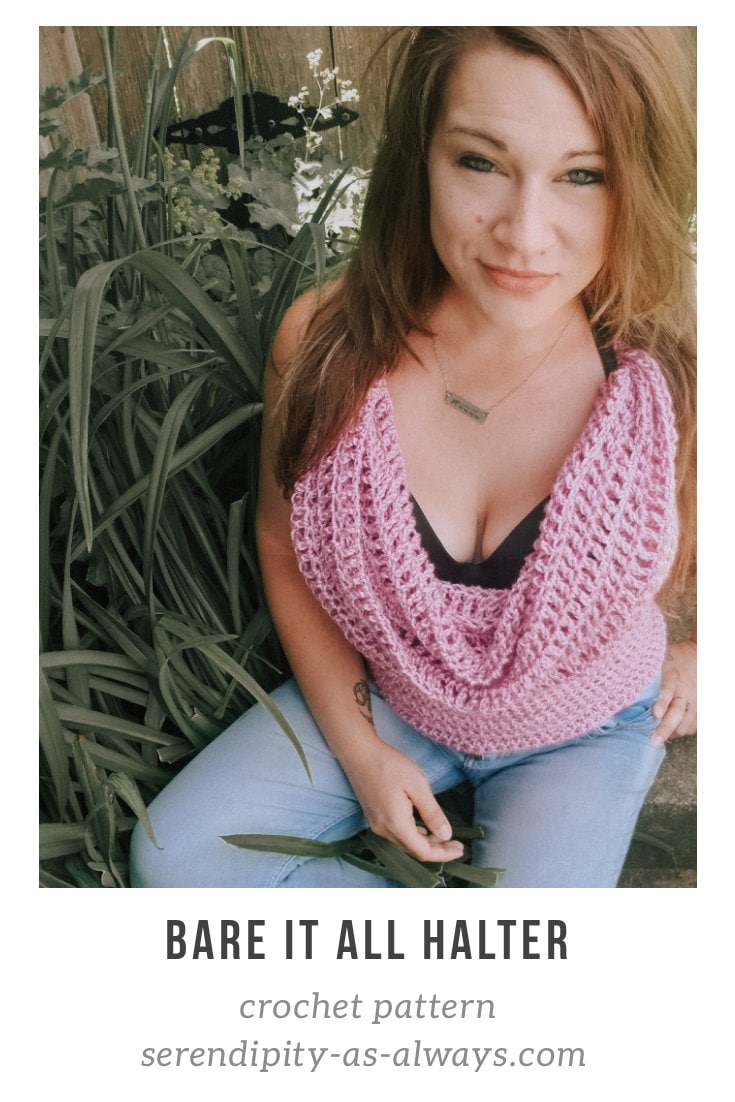 I do not advertise at all on my free patterns, if you feel so inclined to leave a small donation, that would mean everything to me! Donations can be sent to: